Here's a Guide on How to Link and Enable Accredible Certificates for Thinkific Courses
Setting Up Your Groups on Accredible
After you have installed the Accredible App on Thinkific, you will need to ensure your groups are set up properly on Accredible to allow Thinkific to generate credentials when your students have completed the course. Here's a quick guide on how to do so:
Go to Group Settings for the desired group.
Select Advanced Settings -> API & Integrations.
Toggle on Create these credentials via API.
Click Save.
Enabling Accredible Certificates for a Course on Thinkific
After you have properly set up your groups on Accredible, it's time to enable Accredible certificates for your courses on Thinkific. Follow these instructions to do so:
Go to Manage Learning Content.
Select Courses.
Click on the course you want to edit.
Select the Settings tab.
Select Course progress & completion on the left menu.
Under Course completion, make sure Completion certificates is checked and enabled.
Select Accredible.
Under Certificate, choose your certificate template using the drop-down menu. The names populated in the list will correspond with the Group names (Group identifier) you created in Accredible.
Optional: Check off Certificate expiration and adjust settings as desired.
Click Save on the top right.
Once this is done, upon a student completing the course, the credential will automatically be created in that group.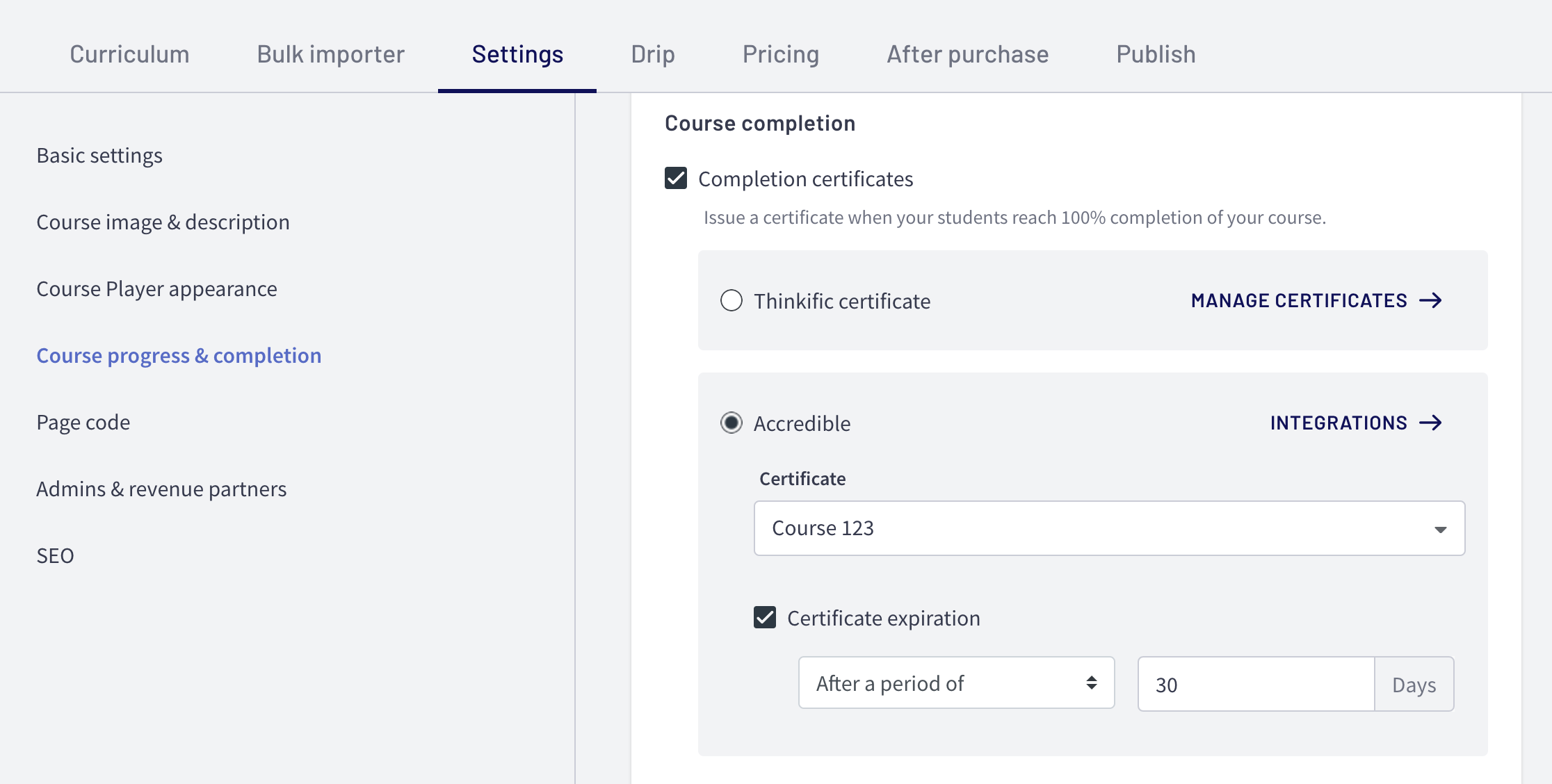 Has this article helped you? Let us know!
If you would like to tell us about any improvements you feel could be made to this page, you can email us at support@accredible.com.