Installing the Accredible App in Thinkific
If you are using Thinkific, connecting Accredible via the API is easy and simple.
Locate the Accredible app in the Thinkific App Store.
Click Install.
This will return you to your Thinkific Apps page — locate Accredible and click Configure.
Under Your Accredible credentials, paste your Accredible API key in the API key field.
Click Save.
If you need to locate your API Key, you can view the article here:
How Do I Find My Integration API/Consumer Key?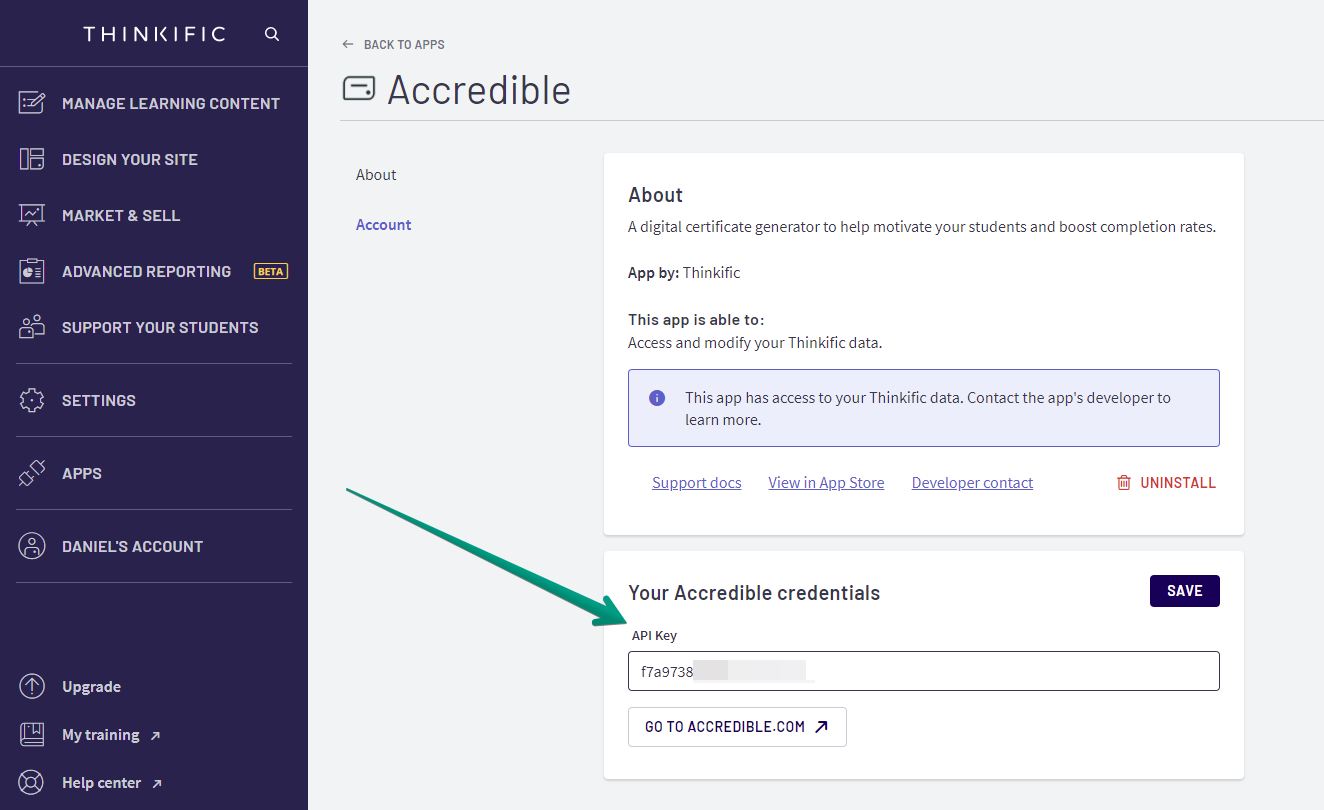 Once you have installed the Accredible app and inputted your API Key, you're ready to link and enable Accredible certificates for your courses on Thinkific! You can proceed to the next article to set up your groups and certificates here:
How To Link and Enable Accredible Certificates for Thinkific Courses
Has this article helped you? Let us know!
If you would like to tell us about any improvements you feel could be made to this page, you can email us at support@accredible.com.